Keeping Your Business
Pest Free

Doesn't Have To Be Frustrating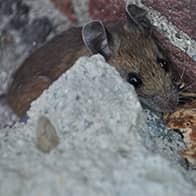 Calling in a pest control company for your business can be logistically challenging and frustrating for your employees- but it doesn't have to be. At Pine State Pest Solutions, we are a Maine pest control company committed to making your company's pest control services as easy as possible for you and your employees.
We don't want you to feel like you're just another number in our system – we're a locally owned and operated pest control company that prides itself on being highly responsive and delivering quality service that you can trust year after year.
Commercial
Pest Control

Solutions That Fit Your Business
At Pine State Pest Solutions, we understand you want a business that is free of insects and rodents and you want to know how our Maine pest control company is going to achieve that. That's why we work closely with you and your team to develop a full treatment plan that addresses your company's pest pressures.
In a nutshell, we'll inspect your facility, identify if pests exist or conditions are right for the existence of pests, develop a plan of action that stops pests and prevents future problem, start treatment and monitor to ensure that insects and rodents are not re-infesting.
Pest control is often associated with the over-use of chemicals but that's not how Pine State operates. Rather we develop full treatment plans that incorporate eco-friendly methods into our daily operations, including behavior modification/habit change, mechanical exclusion, traps and removal, and biological sprays and product.
Businesses We Work With
At Pine State Pest Solutions, we've worked with many types of Maine businesses and industries and are happy to provide pest control and management services for:
Why Your Company Should
Choose Pine State Pest Solutions
We'll value your time

When you partner with Pine State for service, we'll let you know when you can expect us, and we'll be on time. We won't take up your whole day – we'll be thorough but efficient.

We'll be respectful of your business

We know that interruptions in your business can cost your money which is why we're unobtrusive and respectful of your daily business routine. When we arrive, we'll spend a few minutes with you or your representative to determine what your needs are and then we'll complete our tasks while staying out of the way as much as possible. If interruption is necessary, we'll work with you and your team to figure out the best possible way to avoid disrupting work but still get your pest needs taken care of.

We'll communicate with you every step of the way

During each service visit, we'll conduct an inspection to alert you to any "problem areas" that we see. We'll also make recommendations for fixing areas that are conducive to pests and explain how to resolve infestations using mechanical solutions and behavior changes rather than going straight to conventional treatments.
Commercial
Bird Control

For Seagulls, Pigeons & Other Pest Birds

At Pine State Pest Solutions, we don't just eliminate insect and rodent infestations in commercial facilities, we offer professional bird control solutions. Don't let seagulls, pigeons and other pest birds overtake your facility, damage your structure and equipment or create safety hazards for employees and customers.

When you partner with Pine State, we'll identify what types of birds are causing headaches in and around your business, and then design a plan of action that denies birds access to your structure, prevents birds from landing, and deters nesting and roosting. We utilize a variety of proven bird control products including:
Bird netting
Eagle eyes
Bird spikes
Daddi Long Legs
Optical gels
If you're business is experiencing pest bird problems or you simply want to prevent one from occurring, contact Pine State Pest Solutions. We'd appreciate the opportunity to tell you more about our bi-monthly and quarterly maintenance programs or help schedule your free inspection.